Luxury soap dispensing system for hotels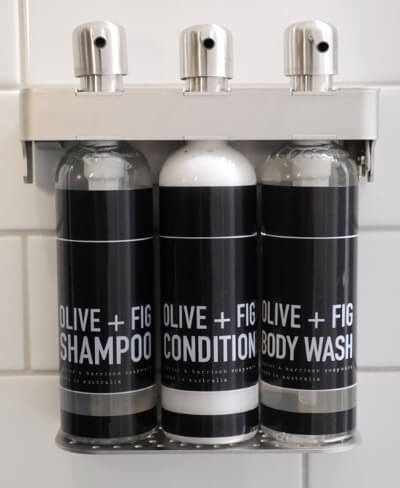 At Ecomenities our aim is to reduce single use plastic waste within the accommodation and hotel industry with one bathroom at a time. Help the planet and save our environment by avoiding single use plastics. 
Want to use your own brand or logo on the bottles?
Not a problem!  Just give us a call.
To order please call 0431892280 or email us at info@ecomenities.com.au
Designed and created by hotel owners for hotels
A beautiful dispenser system to enhance your bathrooms, that saves money and the environment.
Our soaps are manufactured in Australia using the highest quality ingredients. Our soaps are not tested on animals, are vegan friendly, SLS free, paraben-free, silicon-free and contain no artificial fragrances.
The Snowy Mountains Soap Merchant
Eucalyptus and Lavender
 Our beautiful Snowy Mountains Soap Merchant range contains oil from Eucalyptus radiata and Lavendula Hybrida Grosso that is grown, hand picked and steam distilled at an altitude of just above 1000m in the Australian Snowy Mountains.

Taylor and Harrison Soapware
Olive + Fig
Contemporary styling matches contemporary fragrance in our Taylor and Harrison Soapware range.  This subtle, sophisticated range is designed to complement 21st century monochrome bathrooms.
BASHFORD FINE SOAPS
Lavender, Bergamont and Fragipani
Bashford Fine Soaps combines the sweet scents of lavender and frangipani with the earthy tones of bergamot in bottles with a beautiful range of floral designs. For a more feminine style with a hint of oriental styling, these soaps are well suited to more classic bathroom decor
Place our digital badge on your website 
Show your clients that you care not just about them but also about the environment